Food Allergy Consultant, Author, Blogger, Mother & Self-professed "Kitchen Geek" my website and media pages are a mixture of product reviews, recipes and advice mixed with a tinge of humor. I write, I cook and I laugh and I aim to make everyone else do the same.
Tonya A. Winders, President (AAN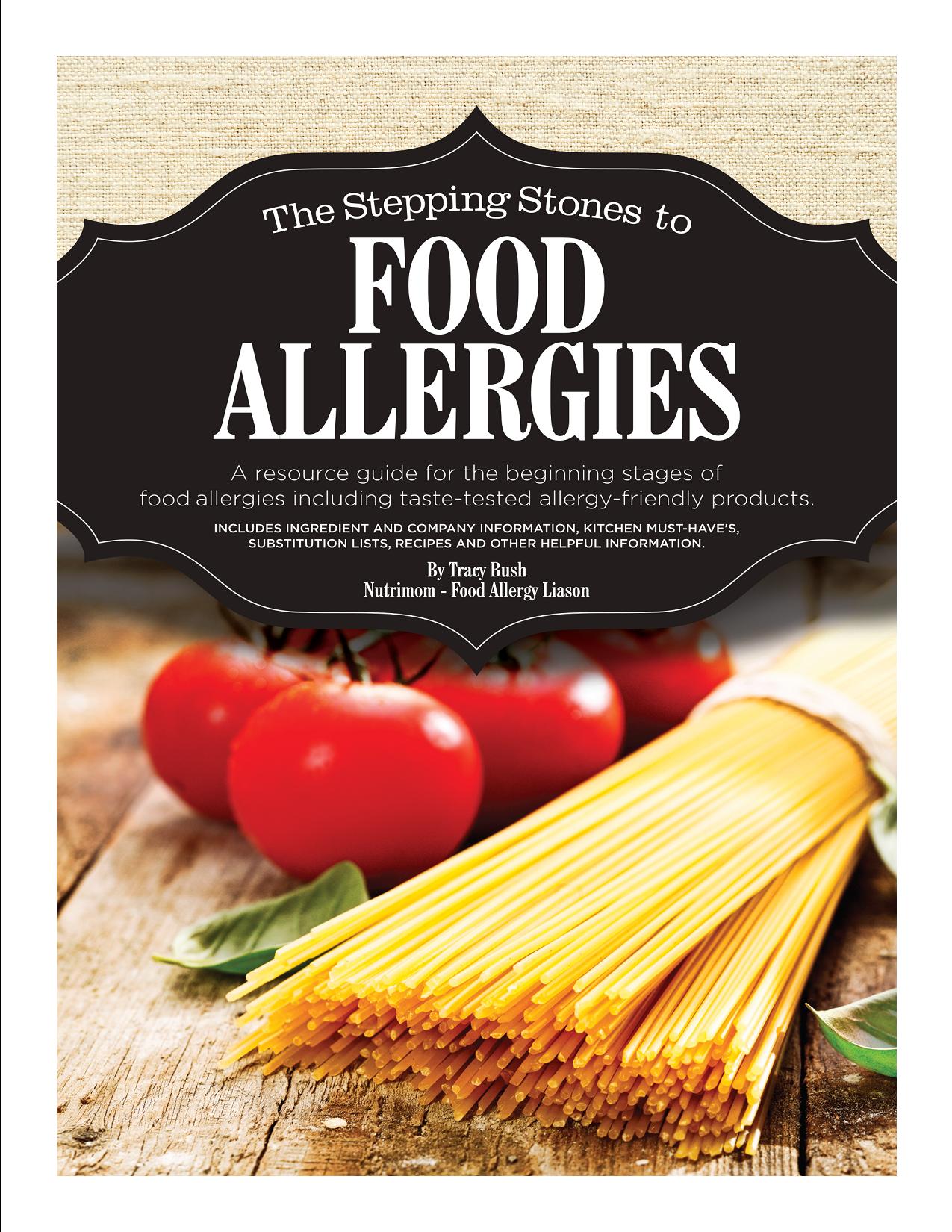 MA) Allergy & Asthma Network "Tracy Bush and I share the same passion—to help others live more freely with food allergies! "The Stepping Stones to Food Allergies" is a refreshing book about Tracy's journey and how you can enjoy many of your favorite foods with allergen-free substitutes. I highly recommend the book and look forward to trying out many of the recipes with my own family!" 
Alisa Fleming of Go Dairy Free & Senior Editor for Allergic Living Magazine "This isn't a simple little ebook, this is a seriously packed, informative book. I'm actually surprised it's not in print, too. There are loads of tips throughout plus specific product recommendations and recipes. Note that it isn't about "how to manage food allergies" from a social or medical perspective, but rather a real world "how to eat with food allergies" from kitchen stocking to finished meals." Read more 
"An inspiring food allergy resource"– SnackSafely.com Read more here.
Cindy Gordon aka Vegetarian Mama's "Tracy has a passion that comes through in her book and one that a food allergy parent can truly relate to!" Read more here.
Kyle Dine "I was delighted to receive a copy of the ebook: "The Stepping Stones to Food Allergies"and I am impressed of how comprehensive it is! A manual that specializes in allergy-friendly substitutes and recipes that is especially helpful for parents of newly diagnosed children."
Rozelyn – The Frugalista Mom's Allergy Friendly Home "Unlike most food allergy books which are highly scientific in nature, Stepping Stones to FA is easy for anyone to understand. It is very direct to the point and does not contain jargons that add stress." Click here to read the complete review.
Wake Forest Baptist Health Center for Integrative Medicine shares "If you or someone in your h
ousehold is dealing with a food allergy, you're not alone. A new book titled The Stepping Stones to Food Allergies by Nutrimom® blogger Tracy Bush can help you navigate the often confusing waters of food allergies. Containing common-sense advice and friendly "mom-to-mom" tips, the book provides suggestions on what to buy at the supermarket, recipes and even a food allergy action plan for parents to use when working with schools and other caregivers."
Debbie Adler of Sweet Debbie's Organic Treats Bakery states"I highly recommend this book to any family living with food allergies as it is a great guide and reference to have on hand."
Winona Pure Oils comments "Don't forget to take a look at Nutrimom®- Food Allergy Liason's new e-book! It's perfect for those struggling with finding allergy friendly foods."

Brothers-All-Natural raves "The Stepping Stones to Food Allergies is a must-have resource for living with food allergies."
MyKidsFoodAllergies blog and author Kathy Penrod shares "This book is a gem. It is a must-have for anyone new to food allergies, whether your child has food allergies or you suffer from them yourself.All of the information is presented in a simple, straightforward manner as if Tracy were sitting and talking to you herself." Read more here.
"I love this book! It's one of my favorite go-to books that I have!" – Tammi H.
 "One of the secrets in life is to make stepping stones out of stumbling blocks."  – Jack Penn
As a Food Allergy Consultant, I try to bridge the gap between the time that someone is diagnosed with a food allergy and how to begin their new journey into the world of allergy-friendly foods. Often times, even the best Doctors do not have the time or resources to help their food allergic patients with simple beginning steps such as finding safe, wholesome foods to supplement their allergenic foods, where to shop, which items to purchase that are safe and how to maximize their budget while adjusting to this dietary change. I do not give out medical advice- I simply discuss your specific food allergies and help guide you as you begin.
I began doing this when my son was diagnosed with severe food allergies to eggs, peanuts, uncooked dairy, watermelon, shellfish and an intolerance to gluten.I felt scared, overwhelmed and I was afraid I would not be able to feed my son adequately to keep him nourished. This is a feeling that nobody should have to go through by themselves. Today, my family and I are embracing the world of food allergies as a an unforeseen gift. Although having food allergies can sometimes be time-consuming, aggravating and challenging, we believe that this has happened to us for a specific reason.  Food allergies have made us realize that we needed to look at our lifestyle and our eating habits a bit more closely.
I can offer information and support as a professional, as a food allergic mother and as a person who has years of experience in dealing with food allergies. I look forward to beginning the journey with you.
The services that I provide are very different from what you will get from a dietitian or nutritionist. I recommend that you discuss any and all allergy decisions with your primary care physician and/or allergy specialist to determine what practice is safest for your family's needs.