Profile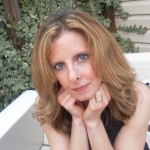 Tracy Bush is the founder and President of Nutrimom, Inc., a consulting business that specializes in food allergies and helps to provide guidance and support for anyone that has been diagnosed with food allergies. She consults with a variety of people of all ages and has previous work experience with a Medical Doctor in New Jersey. Her experience began prior to starting her business when her own son was diagnosed with multiple food allergies that were life-threatening. Tracy now resides in North Carolina with her husband and two children.
In 2011, her blog was nominated on The Babble List for Top 100 Food Blogs of 2011, of which it maintained her nomination within the top two ranking. She was also recognized in several issues of Bon Appetite, People and Southern Living Magazine during 2011 for her personal quote that was used as part of Alexia Foods marketing.
In 2012, Tracy welcomed several honors, such as joining the Advisory Panel for The Allergy Menu, a winner in the 2012 Startup Nation Leading Moms in Business Competition as well as the Circle of Moms Top 25 Food Allergy Bloggers of 2012.
In 2013, Tracy was one of 16 food allergy bloggers that were invited to attend the first and second Blogger Summit hosted by Mylan Specialty (makers of Epipen). One of Tracy's recipes appeared in Enjoy Life Foods 2013 e-cookbook, wrote multiple blog posts for with Surf Sweets Organic Candies & Gummies and had a featured interview on PeanutAllergy.com. Tracy made an appearance on MTN18 television, promoting what she offers to people as well as showcasing Wholly Wholesome Gluten Free Pie Crusts. Tracy also helped to promote the Freeling Friday Fundraiser for (FWFA) Kids with Food Allergies in August. In September, She spearheaded and single-handedly had the first FARE Walk for Food Allergies in Winston-Salem, North Carolina as well as having the honor of being invited to attend the first US Anaphylaxis Summit hosted by (AANMA) Allergy Asthma Network Mothers of Asthmatics and sponsored by Mylan Specialty in Washington, D.C.
In February, 2014 Crispy Green announced their plans to collaborate with Tracy to help people with food allergies navigate through the more difficult areas together.
Tracy has written several product reviews for Enjoy Life Foods, Home Free, Wink Desserts, Sun Butter and many others as well as having a guest blog for the "It's an Itchy Little World" blog.
Tracy plans to continue do more work for the community. This year, Tracy self-published her book titled "The Stepping Stones to Food Allergies", a resource guide for the initial phase of food allergies and she is currently seeking a publishing company to represent her. Tracy currently helps the community by working with many Doctors in her area as well as consulting and attending group talks.